The Wound Man Throw Blanket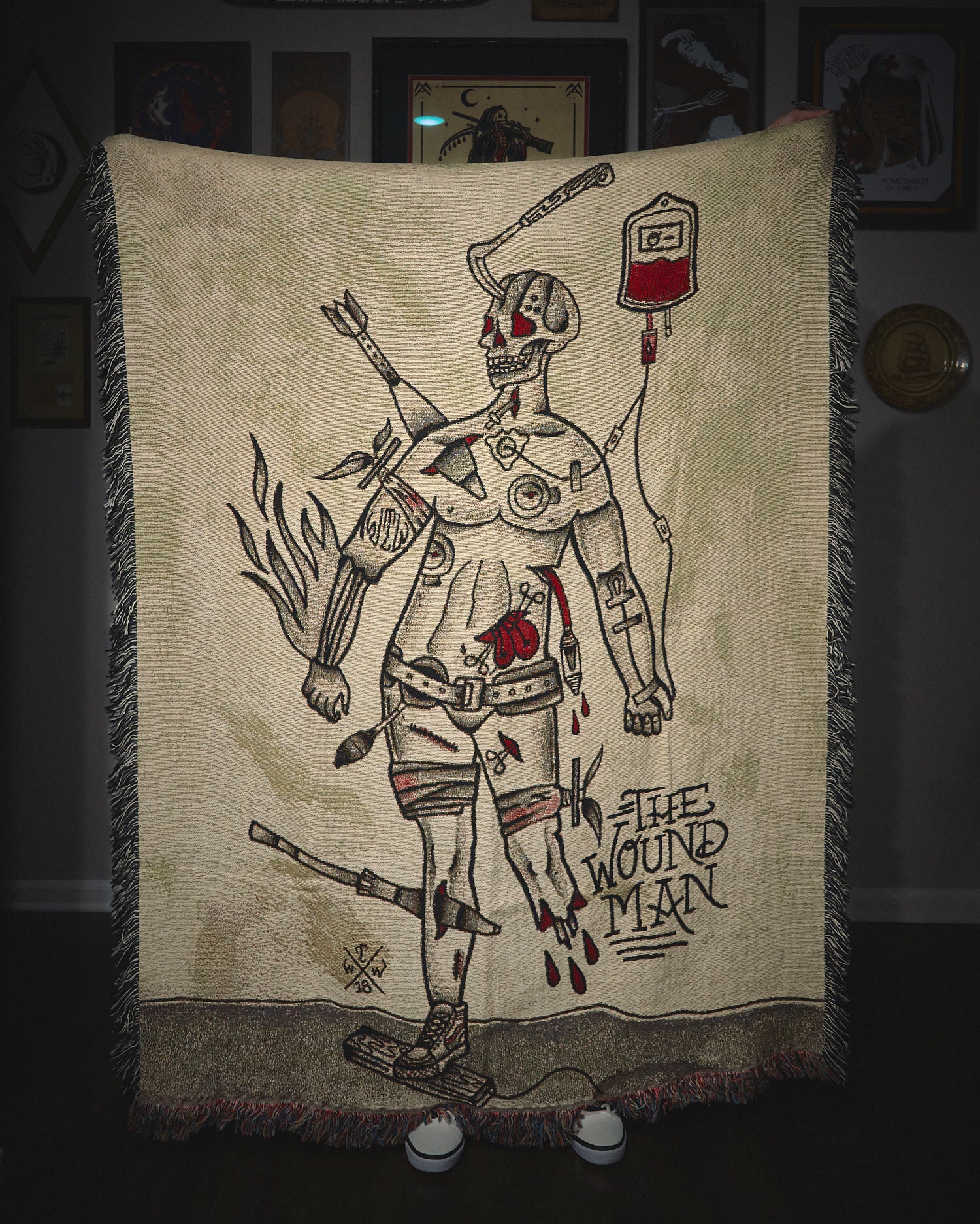 The Wound Man surgical diagram cased European medical manuscripts during the 15th century. It served as an illustrated table of contents to understand wounds and diseases sustained during combat, accidents, and epidemics. This work of art would be accompanied by a page number that would explain how to deal with the particular ailment or injury in its following pages.

WTWCO's version of the Wound Man represents wound patterns and interventions that have been seen in modern combat. Modern advances in medicine have much better alternatives to this diagram; however, it was an opportunity for us as a collective to reflect on memories drawn from our experiences.
- 52" x 68" -
- 100% Jacquard woven cotton -
- Made in the USA -