The Reaper II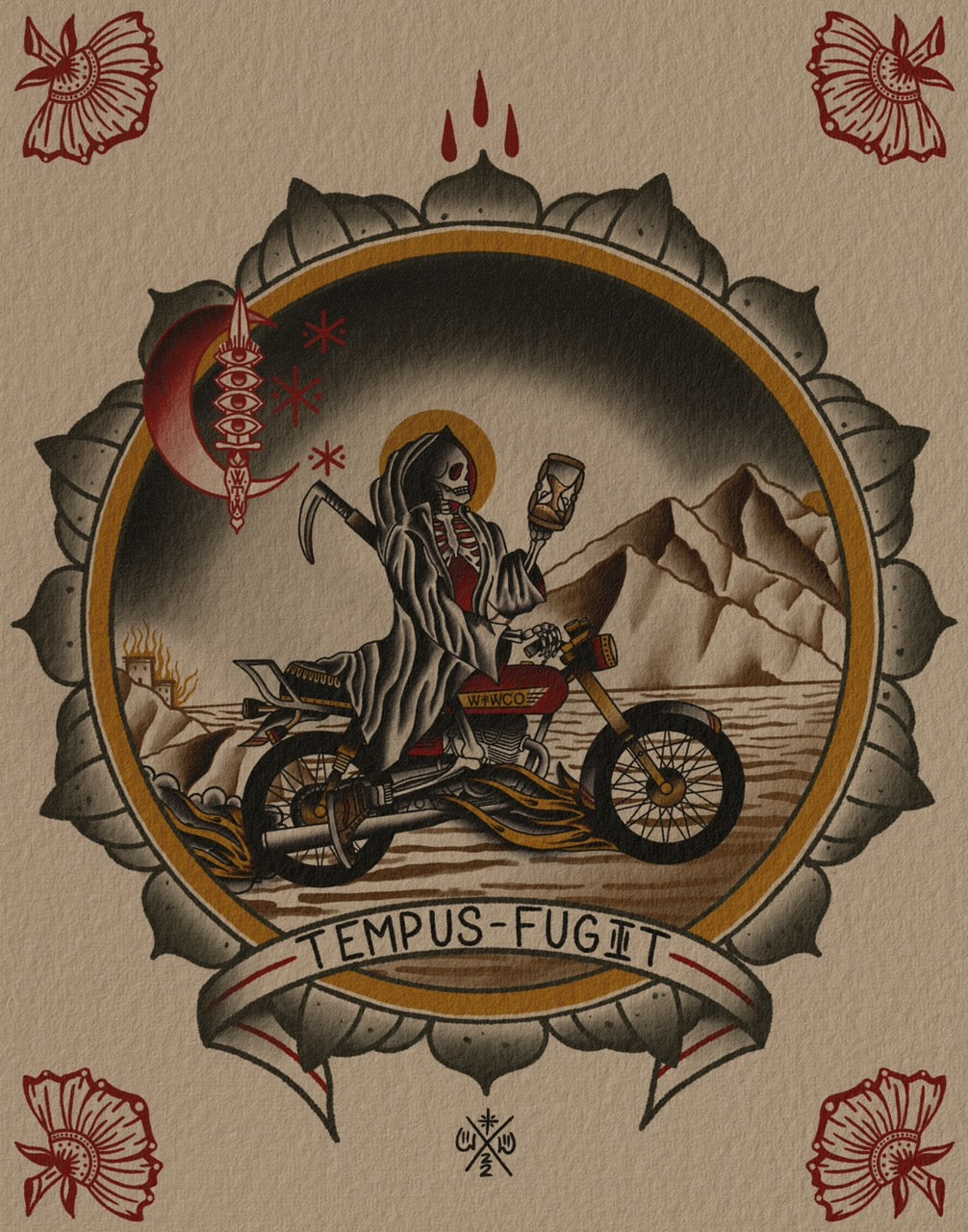 The Reaper II is a piece we wanted to do to incorporate some of our more recent experiences with our older ones.
The motorcycle was oftentimes a nice means of transportation and the hightop Vans are a classic shoe, as they are light weight, have good grip, and most importantly please the eye. Sort of a badge of honor if you will.
The scenery is a mesh between the Middle-East and Africa, as parts seem to resemble one another, which was one of many parallels…
The moon represents the time of day when things at work would pick up, the dagger is for the type of unit, and the four eyes…we'll leave that to your imagination.
Tempus Fugit is Latin for 'Time Flies.' Indeed, this is true, especially when you're putting in a lot of time towards an objective like work, deployments, school, etc. There's a Counting Crows song that I would always think of during some of my more interesting times in the military; 'A Long December.' Namely, in the third verse, one of the lyrics goes as such, "I can't remember all the times I tried to tell myself to hold on to all these moments as they pass." It kind of made me try to really focus on taking the actual moment in and realize that at some point we all have to hang it up and move on to something different.
16" x 20"

Made in

🇺🇸

Printed on cold pressed fine art paper

Edition of 100